Posted on
March 21st, 2013
by LouAnn Savage
The Alzheimer's Association came out today with their 2013 Alzheimer's Disease Facts and Figures report. It is important that I share it with you because the number of cases is growing by leaps and bounds as the statistics here will point out. It is not pretty. Because my mother and two of her aunts died from this disease, I follow every practical health preventive measure I know about along with Dr. Dave Carpenter's "5 Foundations to Great Health" formula.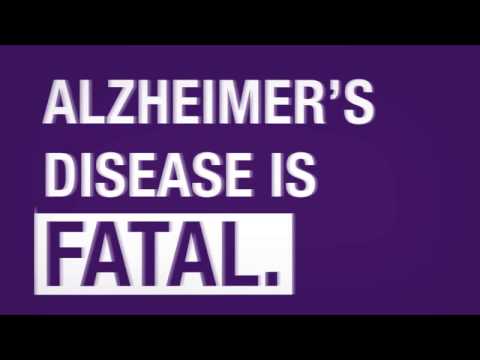 As part of this plan there is one single product that I believe, and the science and research supports this, puts more than 500 times the enzyme catalase into my body. This enzyme is the single most important enzyme for the brain. The brain has to make it and has to have it to be healthy. This particular enzyme is found in nearly all living organisms exposed to oxygen and is one of the most efficient found in cells. In this case, its essence is food for the brain allowing for new and repaired brain cells to be produced. And yes, the supplement that can add catalase to your system is one I've talked about often. It is Asea.
As you read these latest facts on Alzheimer's Disease, remember how you can provide more catalase to your brain and help prevent this devastating disease from taking you.
Here are some of the newest facts just out for 2013:¹
Alzheimer's Disease is the 6th leading cause of death in the U.S. after only Breast Cancer, Prostate Cancer, Heart Disease, Stroke and HIV.
Between years 2000 and 2010 all deaths from these diseases decreased except for one. That disease is Alzheimer's which increased by 68%. This number is destined to grow as there are no survivors of Alzheimer's Disease.
1 in 3 seniors dies with Alzheimer's or another form of dementia.
In 2013, Alzheimer's is expected to cost our country $203 billion. By 2050, the cost is anticipated to go to $1.2 trillion.
Every 68 seconds an American develops Alzheimer's disease. By 2050 that time shortens to every 33 seconds.
It is estimated 5.2 million people of all ages have Alzheimer's disease with 5 million 65 and older and 200,000 younger than 65.
¹Alzheimer's Association, 2013 Alzheimer's Disease Facts and Figures, Alzheimer's & Dementia, Volume 9, Issue 2. http://www.alz.org/alzheimers_disease_facts_and_figures.asp
WANT TO USE THIS ARTICLE IN YOUR EZINE OR WEBSITE? You can, just copy in its entirety with the blurb below.
LouAnn Savage is publisher and editor of The Weekly Healthline, an online health and lifestyle publication. Subscribe free at: HealthFitForLife.com. Follow her on Twitter @louannsavage and join her on Facebook. She is an Asea distributor.
This post is solely for informational purposes. It is not intended nor implied to be a substitute for medical advice or suggest a treatment or cure of any disease. Consult your personal healthcare provider for medical advice.
Filed under: LouAnn Savage